Maintenance Services for Osborne Park Construction Projects
Defects and Maintenance Services for Perth Construction Projects
When it comes to construction projects in Osborne Park, defects and maintenance are essential components to ensure that buildings remain safe, functional, and aesthetically appealing. At Nichols Building, we offer a range of services designed to address defects and maintenance issues, keeping your construction projects in Perth on track and ensuring that your buildings remain in top condition.
Rectification of Defects
Our team of experts at Nichols Building provides comprehensive rectification services for defects that may arise in your Osborne Park construction projects. Whether it's a minor issue or a major one, we work hard to identify the root cause and develop a plan to rectify the issue as quickly as possible. Our services are designed to ensure that your project meets all necessary regulations and standards, giving you peace of mind.
Maintenance Services
Regular maintenance is essential to keep your buildings in Osborne Park in top condition, and Nichols Building offers a range of maintenance services to help you achieve this. Our team of experts conducts regular inspections to identify any issues and develops a comprehensive maintenance plan to address them. We work to ensure that your buildings remain safe, functional, and aesthetically pleasing.
Defect Liability
At Nichols Building, we take pride in the quality of our services, and we stand by our work. We offer a comprehensive defect liability period to ensure that you are completely satisfied with our services in Perth. If any issues arise during this period, we will work hard to rectify them as quickly as possible, giving you peace of mind and ensuring that your construction project in Osborne Park is a success.
End-to-end construction services
Providing a one-stop-shop, we handle all aspects your project from conception to completion, defects and any ongoing maintenance.

Providing end-to-end management services that can see your projects run safely on time and on budget.

Our ropes team, transfer their skills on ground to ropes, inspecting, installing, rectifying, and maintaining the façade of buildings.

We can provide highly skilled trades across a wide range of disciplines, for projects great and small.
We understand the need deal with defects effectively and efficiently, our specialised team make this happen.

We install and rectify waterproofing, preventing further damage of ensuring structural integrity and asset protection.

Our on-going maintenance services keep your buildings working how they should.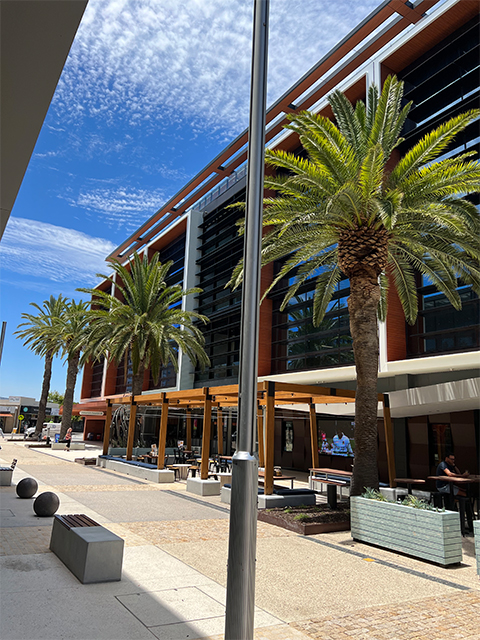 Reliable, adaptable, and dependable
Why choose Nichols Building?
We're proud of our industry track record, assisting our clients across the Perth Metro and beyond with complex, challenging, and innovative developments.
Flexibility is at the core of everything we do, meaning we tailor our work to specific client needs.
Our team can handle complete projects from start to finish – from contract admin to the closure of works, through to on-going maintenance.
Our team of specialist trades personal are highlight skilled, respected in their fields and sought ensuring the highest construction and maintenance compliance is met.
Our workforce can integrate into any working environment, be that independently or parr of a larger team depending on the nature of works and client requirements.
Osborne Park Building Inspector
Osborne Park Building Inspectors will ensure any project your working on is up to code.
Pre Purchase Building Inspector Osborne Park
know what you are buying. Pre-Purchase building inspections will make sure that your investment is protected.
Mortgage Finance Osborne Park
Looking to buy your next investment? A local Osborne Park broker is always recommended to get you the best loan.
Electrical Repairs Osborne Park
Need something electrical installed or repaired? Always get a qualified professional on the job.
Sick of large power bills? Want to help the environment? Solar power is the way to go. National Renewable will install a solar system perfect for you.
Osborne Park Settlement Agent
Buying a new property? Need an outstanding settlement agent? Jacaranda Settlements are the settlement agent for you.
Bought a new investment property? Are you in need of a quality and trusted property manager?
Don't Hesitate to Contact Us
We'd love to hear from you, please use the form to get in touch and we will respond ASAP.